Brightwheel™ LocalReachout Offer Clients
Strong online presence by building websites, mobile websites.
Reputation management
Search Engine Optimization for organic growth
Search Engine Marketing through Adwords
Ecommerce sites to facilitate online shopping
Digital Ad boards inside Grocery Stores and Restaurants
More About our Services
Brightwheel™ has been providing LocalReachout digital marketing services to several of its customers since 2010.
We build and maintain websites, search engine optimization and local store marketing services for several of our legal clients and grocery stores.
One of our most prominent service is LocalReachout Digital Signage solutions through which we provide marketing services to our clients by showcasing their businesses through Instore boards in local grocery stores and restaurants.
Clients include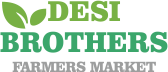 and more